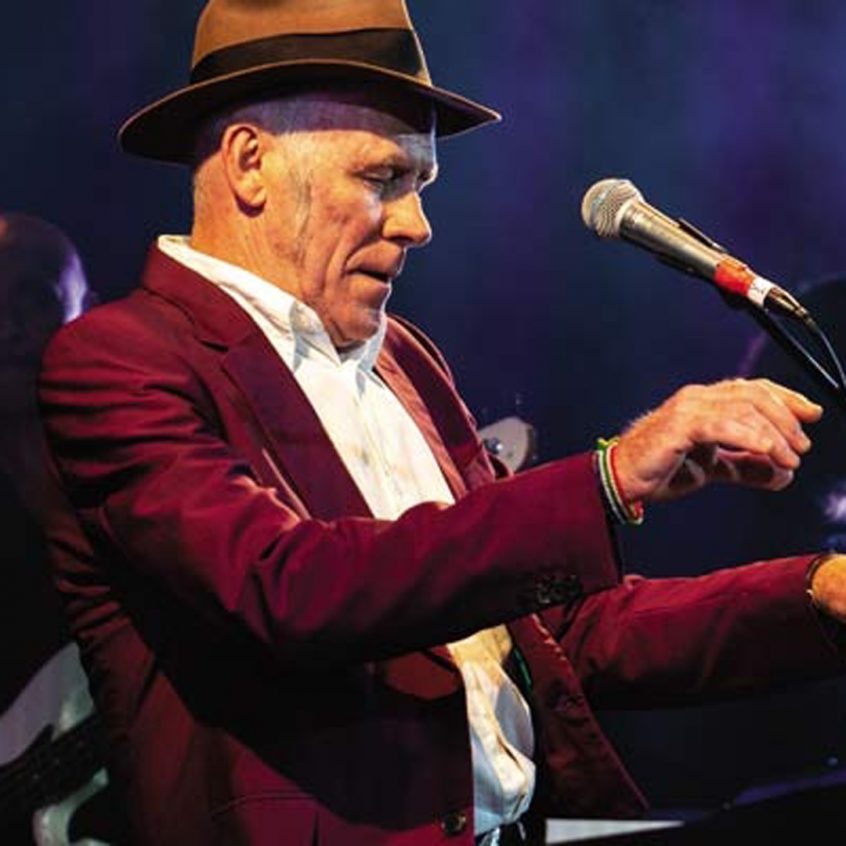 20 Sept Friday – Belly of a Drunken Piano – Stewart D'Arrietta
$45.00 – $93.00
Friday 20th September, 2019, 8.30pm
Doors open from 5pm for HAPPY HOUR!
🍸 All Classic Cocktails $12
🍺 All tap beers $7
🍷 All house wine $5
🙌 Plus charcuterie and cheese platters from $10
Description
D'Arriett's Bold Take on the Greats – Waits, Newman, Ian Dury et al
D'Arrietta is known for bringing strong creative vision, wry humour and unique grit to his interpretations of the greats.
Here he turns his hand to some grittier 'down and dirty' material, while also touching on beautiful ballads, from some of the most enigmatic, intelligent and influential songwriters of our time.
'Move With Me', Tim Buckley, 'Leave Your Hat On' (Randy Newman), and 'Get Down In The Hole', Tom Waits. Fall into the underbelly of Charles Bukowski's poetry, backed by original music from Stewart himself. Plus much more!
D'Arrietta has enjoyed international success with 'Lennon Through A Glass
Onion' (featuring John Waters), last year's smash hit 'My Leonard Cohen, and many other shows.
Expect D'Arrietta's dynamic delivery, bursting with emotion, in his signature raw vocal style.
'Certainly worth your time… particularly for the opportunity to experience the remarkable Stewart D'Arrietta in live performance'. Australian Arts Review
'A dynamic singer with a gravelly voice- imagine Tom Waits with overtones of Joe Cocker- and a wicked line in jokes and stories, D'Arrietta is the full package both as musician and entertainer'  Daily Telegraph
'D'Arrietta has all the tools…a deep whiskey soaked voice, great piano chops, and a sense of charisma' The Plus Ones, Sydney
'…above all, very, very fun' Broadway Baby
---
Tickets:

General – $45.00 incl booking fee
Dinner & Show – $78.00 incl booking fee
Premium Dinner & Show – $93.00 incl booking fee
Drinks & Show – $64.00 incl booking fee
Additional information
| | |
| --- | --- |
| Ticket Type | General Admission, Concession, Dinner & Show – 6.30pm, Dinner & Show – 7.30pm, Dinner & Show – 8pm, Premium Dinner & Show, Drinks & Show |
Event Details
Date: 20 September 2019
Start time: 20:30
End time: 23:00
Venue: Foundry 616
Phone: 02 9211 9442
Email: info@foundry616.com.au