15 February Thursday – Songs of Wes Judith Nijland feat. Libor Šmoldas (NL/CZ/AUS)
$22.00 – $79.00
Thursday 15 February 2018, 8.30pm


Description
Songs of Wes: Judith Nijland feat. Libor Šmoldas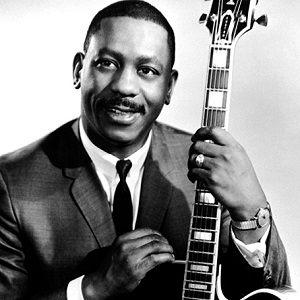 'Judith Nijland is top of the bill jazz' – Dutch Broadcasting
"Europe's rising young jazz star: Libor Šmoldas"  All About Jazz, USA
Dutch jazz singer Judith Nijland and Czech guitarist Libor Šmoldas are joining forces in a great new project called Songs of Wes. This tribute to jazz guitar legend Wes Montgomery will tell the man's story by bringing the original songs. Judith wrote touching lyrics and Libor made some beautiful arrangements. Together they pay their creative and musical respect to the man's great legacy.
Judith and Libor were introduced to each other in Australia. While seperately touring down under in January 2017, mutual jazz musicians invited them to do a concert together. The collabration was born. Back home in Europe, Judith started the project Songs of Wes and she knew right away Libor had to be the one to join her.
Judith and Libor are visiting Foundry616 for the first time together this year and will be joined by a great international line up.
Judith Nijland (NL)– vocals
Libor Šmoldas (CZ)– guitar
Marnix van Bruggen (NL) – piano
Pieter Althuis (NL) – double bass
Andrew Dickeson (AUS) – drums
Wes Montgomery
Wes Montgomery (1923 –1968) is an American jazz guitar legend. He virtually defined modern jazz guitar during the 1950s and '60s.  He was self-taught and developed an unorthodox playing technique – using his thumb instead of a guitar pick. He influenced generations of players who followed him, guitar icons such as George Benson, Pat Martino, John Scofield, Pat Metheny and Lee Ritenour.
Honouring Wes
Judith discovered Wes' music a couple of years ago when she heard Wes' original Road Song. She fell in love with the song, put lyrics to it and recorded it on a cd in 2013.
For the project Songs of Wes Judith carefully sorted various songs from Wes – from his early to his later years- and wrote lyrics to them.
Libor made great arrangements and even wrote his own song in honour of Wes. Libor: "Out of all the amazing guitarists across the history of jazz Wes has always had a special place in my heart. I consider him the big guru of jazz guitar. If there is one person you can learn to play jazz on guitar from it's him! I was so glad when Judith suggested to play his music and I am very happy to be part of this project."

Judith Nijland
Dutch jazz singer Judith is music. Starting at a young age she participated in talent shows with her self written songs. After graduating in classical languages at the Universtity of Leiden, Judith studied vocal jazz at the Royal Conservatory in the Hague. After completion Judith focuses more on writing her own material, jazz remaining her true love.
Her clear and warm voice with a wide range is very flexible. People often compare her voice to the sound of the late Karen Carpenter.
On stage Judith is strong, but not without also showing vulnerability and a sense of humour. She takes you on a journey and above all clearly enjoys interacting with her band and the audience.
Judith has released 5 acclaimed albums, with rave reviews, generous airplay and has been touring in her own country, but also played her music in many other countries in Europe, in New York, Thailand, Australia and Japan.
'Judith Nijland is top of the bill jazz'
Dutch Broadcasting
'Judith Nijland has a delightful, excellently trained alt and a very pleasant lazy timing while also having the guts to take tracks to her own ends. She scats as one of the best and her elegant appearance and the charming way she speaks at the introduction of her songs, complete the picture.'
The Stentor Newspaper

Libor Šmoldas
Prague is home to one of Europe's top jazz guitarists Libor Šmoldas.
Besides leading Czech and European musicians he has worked, toured and recorded with international stars such as bassists Jay Anderson and George Mraz, drummers Jeff Ballard and Adam Nussbaum, organists Sam Yahel, Ondrej Pivec and Brian Charette and legendary saxophonist Bobby Watson.
Libor's concert activities include four continents, most European countries, USA, Australia, China, cities like New York, Brisbane, Washington, Dublin, Denver, Sydney, Beijing, Istanbul, Milan, Melbourne, Berlin and London including the world's most prestigious jazz clubs such as Pizza express, Smalls, Iridium, Blue Note, Dear Head Inn, and Bennetts Lane.
Libor has released multiple albums both as a leader and a sideman. Still so young, at age of 35, Libor is widely considered to be one of the best jazz musicians in the Czech Republic and a leading representative of his generation. Critics appreciate his smooth, melodic approach backed by apparent love of jazz:
"Europe's rising young jazz star"  – All About Jazz, USA

"The leading Czech guitarist" – LondonJazzNews, UK

"One of the fastest-rising talents on the Prague jazz scene."– The Prague Post, CZ

"A warm, inventive straight-ahead guitarist with some great ideas and the chops to express them." – Jazz Express, USA
---

Tickets:
General – $32.00 incl booking fee
Dinner & Show $64.00 incl booking fee
Premium Dinner & Show $79.00 incl booking fee
Drinks & Show $50.00 incl booking fee
Concession – $22.00 incl booking fee
Additional information
| | |
| --- | --- |
| Ticket Type | General Admission, Concession, Dinner & Show – 7pm, Dinner & Show – 8pm, Premium Dinner & Show, Drinks & Show |
Event Details
Date: 15 February 2018
Start time: 20:00
End time: 23:00
Venue: Foundry 616
Phone: 02 9211 9442
Email: info@foundry616.com.au