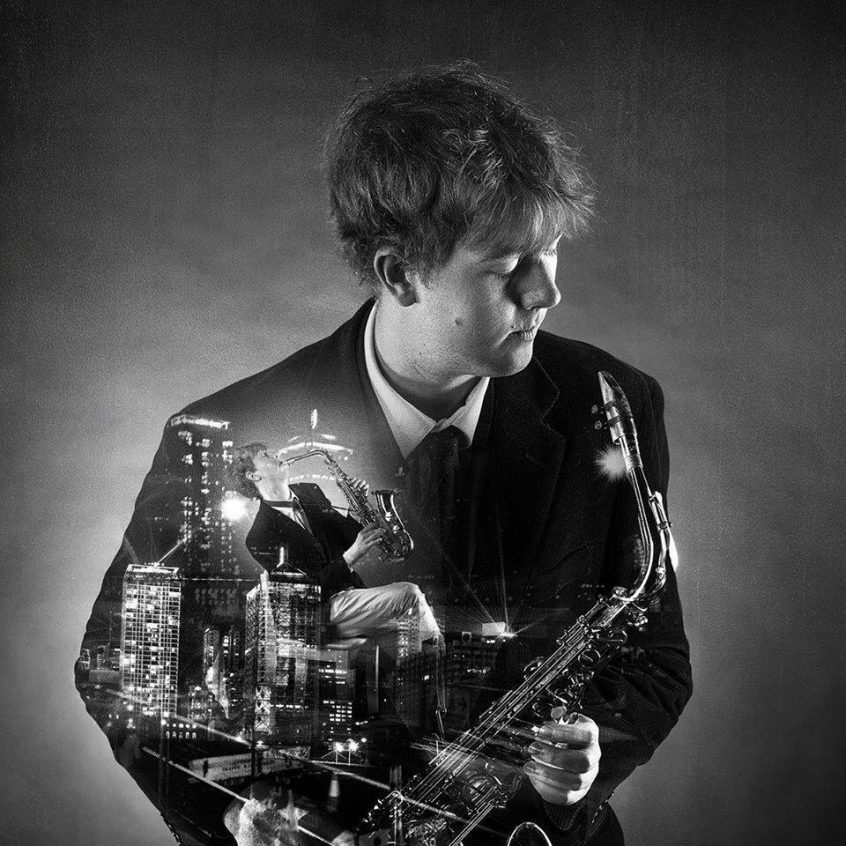 14 June Friday – Michael Griffin Sextet
$22.00 – $76.00
Friday 14th June, 2019, 8.30pm
Doors open from 5pm for HAPPY HOUR!
🍸 All Classic Cocktails $12
🍺 All tap beers $7
🍷 All house wine $5
🙌 Plus charcuterie and cheese platters from $10
Description
Alto saxophonist Michael Griffin brings back  to Foundry616 his Thelonious Monk Project first presented here in almost two years ago in 2017. Critic John Clare attended and wrote the following :
"There was a time when Thelonious Monk epitomised  the eccentric jazz musician – in musical practice, speech and manner and even his hat. Far out was one of the silly terms of his era, though I never heard him say it. His piano solos and compositions deployed the angular, the dissonant, the unpredictable. Today – and for some, at an early hearing decades ago   his approach was satisfying and exciting, though clearly intriguing, despite anger in some quarters.
Some of his tunes employed simple, repetitive and brilliantly swinging riffs. These led to and broke into longer figures that seemed to boil and explode in a jumping, moil like a big band in climax. His improvised lines seemed to run in a crazy staccato all over the piano or on a curious spare climbing route, only to reach a point of almost perverse deliberation, sometimes hammering in dissonant blocks, sometimes relaxing into rhythmic tumbles or splitting into pinging single notes or sometimes firing two adjacent notes simultaneously (seconds was the term) as if they were a strange high radio code. His piano sound could be full and rich, but sometimes it chipped and chimed in the treble. Its movements could be profoundly melodic and also introspective. "It's as if you can hear him thinking,'" my one time colleague at the SMH, James Cockington, once said.
Yet the man lived in a kind of domesticity. He was married long term. His piano was in the kitchen. Children on the streets of Harlem called to him without fear or mockery and his piano playing found empathy with the playing of a number of highly distinctive stylists on various instruments. Here are some he played with to brilliant effect: John Coltrane, Art Blakey, Clark Terry, Wilbur Ware, Gerry Mulligan and several others. To my ear Art Blakey was the absolute ideal drummer for Monk. he could converse with Monk on various surfaces of the drum kit.
Brilliantly accomplished local alto saxophonist Michael Griffin, whose style is clearly influenced by that of Charlie Parker, has not only shown an affinity with Monk in solo flight when he plays a Monk tune but at the Foundry on the night of June 30th, he assembled and brought along an ensemble – an octet in fact – that not only allowed the Monk feeling to influence their solos but managed to achieve the dynamic, rhythmic and melodic effects of a Monk ensemble and its sometimes spiky, sometimes purely swinging, sometimes humorous effects of a Monk band. I say this with confidence because I have heard Monk playing in trio and octet form.
All of the soloists found the Monk zone, but I should single out pianist Aaron Blakey, who demonstrated an individual brilliance while finding the Monk wave length unfailingly. I was very happy for those in the audience who had never heard Thelonious in person. . . It was clear that they were emphatically in tune with this wonderful branch of music.
It should perhaps be pointed out that for some straight away and others more slowly over the years, it has become obvious that while Monk found a very different way of playing the piano – he made the piano sound different said pianist Bill Evans –  so of course did the stride pianists, the boogie exponents and of course rock and rollers such as Jerry Lee Lewis. It was just that Monk's way of doing things was even more different. . ."
Michael Griffin – alto sax; Lachlan Hamilton, Nish Manjunath – tenor saxes; Tom Avgenicos – trumpet, Dave Panichi –  trombone; Aaron Blakey – piano; Jacob Graham – bass; Tim Geldens – drums
---
Tickets:

General – $28.00 incl booking fee
Concession – $22.00 incl booking fee
Dinner & Show – $61.00 incl booking fee
Premium Dinner & Show – $76.00 incl booking fee
Drinks & Show – $48.00 incl booking fee
Additional information
| | |
| --- | --- |
| Ticket Type | General Admission, Concession, Dinner & Show – 6.30pm, Dinner & Show – 7.30pm, Dinner & Show – 8pm, Premium Dinner & Show, Drinks & Show |
Event Details
Date: 14 June 2019
Start time: 20:30
End time: 23:00
Venue: Foundry 616
Phone: 02 9211 9442
Email: info@foundry616.com.au