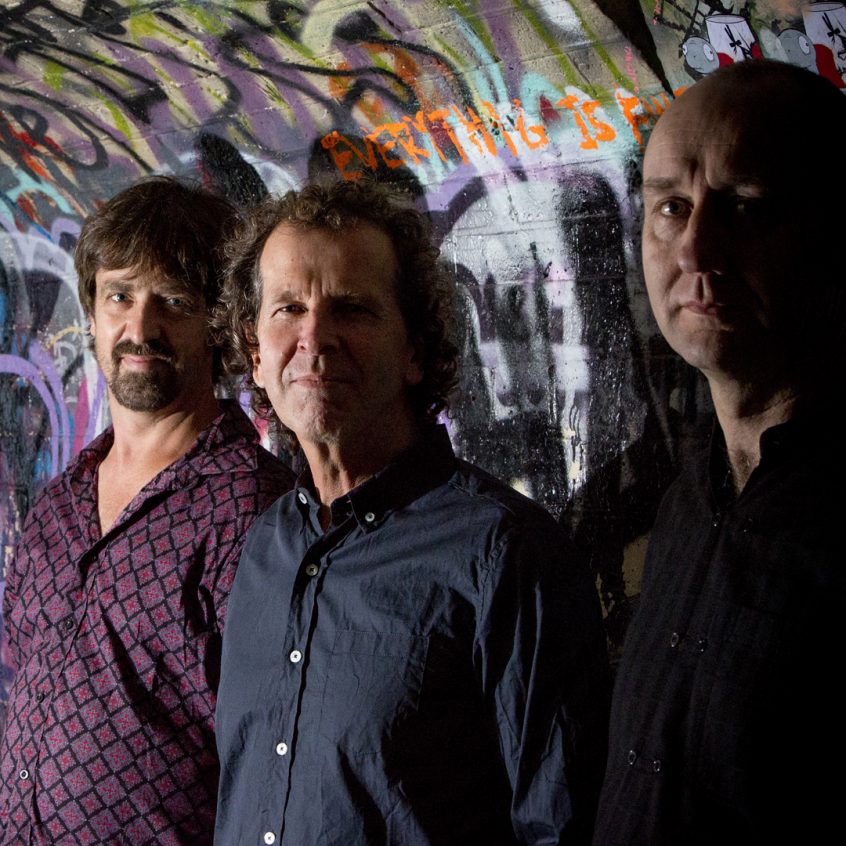 10 April Wednesday – Alister Spence Trio
$18.00 – $40.00
Wednesday 10th April, 2019 8:30pm
Doors open from 6:30 pm
Description
Alister Spence – piano / samples
Lloyd Swanton – double bass
Toby Hall – drums, glockenspiel
The Alister Spence Trio is one of the most distinctive and spellbinding units in Australian improvised music. They have gained worldwide recognition for their ingenious compositions and magnetic, energised, live interplay. Together they create luminous soundscapes that are dark, lyrical, textured and endlessly surprising.
The trio have released seven CDs, with an eighth CD, featuring Australian rock guitarist, Ed Kuepper, scheduled for release at the end of 2019. Not Everything but Enough (2017, ASM005) was voted in the 2017 top 10 jazz releases worldwide by Music magazine, Japan, and listed in 'Honorary mention Best of 2017' in New York City Jazz Record magazine. Alister Spence Trio: Live (2015 ASM004) received 4 stars in Jazzwise Magazine (UK). Far Flung (Nov 2012) was listed in the Critics Poll in Jazz Journal (UK), Best of 2013. fit, the trios 4th CD, was voted by the WIRE Magazine UK as one of the 15 top jazz/improv releases worldwide for 2009. Mercury and Flux were nominated for Australian Record Industry Awards (ARIA, Best Jazz Album) in 2007 and 2004. Their debut album, Three is a Circle was released on Earth Spirit label (Japan).
This is an event not to be missed!
'Utterly compelling' Jazz Journal, UK
'This trio has learned to defy gravity' Sydney Morning Herald
'In a good world we would have come under the magic spell, unfolded by Alister Spence…Toby Hall… and Lloyd Swanton'Bad Alchemy, Germany
www.alisterspence.com
---
Tickets:
General – $22.00 incl booking fee
Concession – $18.00 incl booking fee
Drinks & Show – $40.00incl booking fee
Full bar & bistro for light meals available
Additional information
| | |
| --- | --- |
| Ticket Type | General Admission, Concession, Dinner & Show – 7pm, Dinner & Show – 8pm, Premium Dinner & Show, Drinks & Show, All You Can Eat Pizza & Show |
Event Details
Date: 10 April 2019
Start time: 20:30
End time: 23:00
Venue: Foundry 616
Phone: 02 9211 9442
Email: info@foundry616.com.au