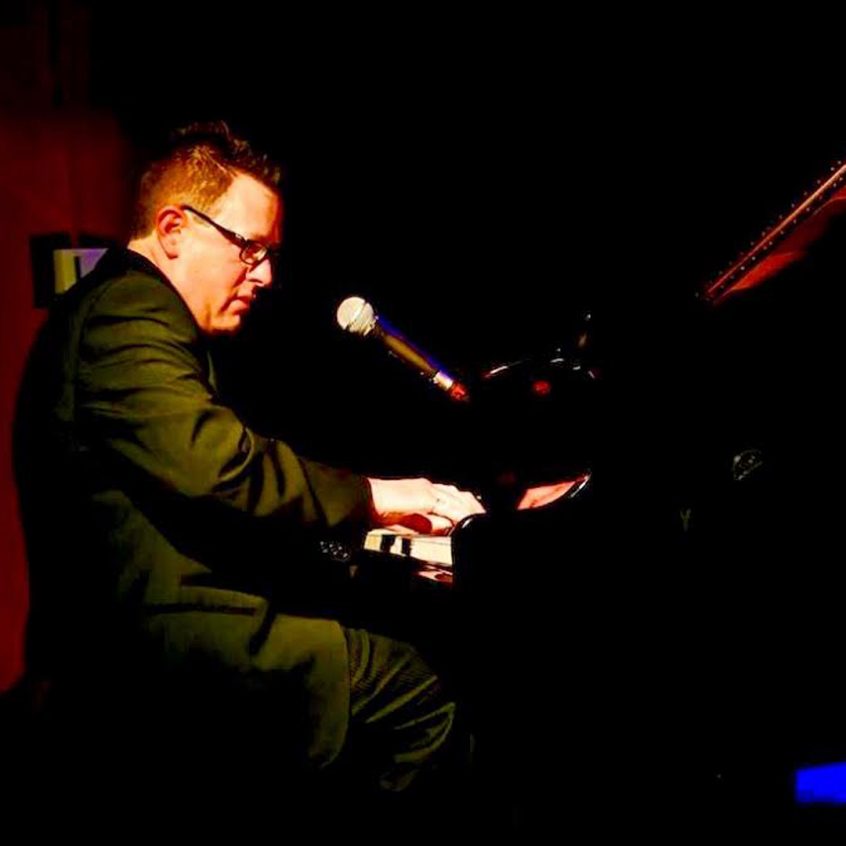 08 June Saturday – Rodric White & His Quintet ft. Ralph Pyl & Jason Morphett
$17.00 – $75.00
Saturday 8th June, 2019, 8.30pm
Doors open from 6:30pm
Description
'Miles, Herbie, Trane, McCoy & Tony'
Pianist / music arranger Rodric White presents a new show featuring the music of legendary jazz musicians Miles Davis, Herbie Hancock, John Coltrane, McCoy Tyner and Tony Williams.
On Saturday 8th June, Rodric proudly presents the talents of Ralph Pyl (trumpet), Jason Morphett (soprano / tenor saxophones), Rod Herbert (trombone), Peter Kohlhoff (acoustic bass) and Steve Ley (drums).
Audiences will hear new 6 piece band arrangements of classic jazz compositions composed / recorded by Miles ('Joshua', 'So Near So Far' & 'Nardis'), Herbie ('Butterfly', 'Dolphin Dance' & 'Cantaloupe Island'), Coltrane ('Naima', 'My Favourite Things' & 'Giant Steps'), McCoy Tyner ('Effendi' & 'Old Devil Moon') and Tony Williams ('Pee Wee' & 'Sister Cheryl').
REVIEWS:
'Passionate performances of songs associated with the marvelous Billie Holiday made for a great night's entertainment at Foundry 616. Rodric White's arrangements allowed the talented six piece band to display their considerable skills allowing the musicians to entertain and display their skills as soloists and as an ensemble … The Rodric White Septet featuring singer Lana Nesnas was at the fabulous Foundry616 in Harris St, Ultimo on 14th September. The show and venue are both recommended.'– Mark Pigott (Sydney Arts Guide 15th September 2018)
'It surprised me to hear him announce a Keith Jarrett number. Even more so when [Rodric] played an extract from the Koln Concert. That took guts …'– John Fenton NZ Jazz Critic (Australia & Pacific Gigs Review 15thSeptember 2015)
'Rodric White's latest album on the Newmarket label  "The Sea Of Tranquility" shines a bright light on a more than capable composer of memorable melodies, an arranger of uncommon originality and a pianist with an immediately identifiable sound, skill and style.' – Barry O'Sullivan('A Jazz Hour Across Australia' December 2009)
' … The music shouts its strengths for all to hear: engaging original compositions, interesting textural meshes of acoustic and electronic and fine playing from pianist White and a cast including Phil Slater and Dale Barlow … '– John Shand (Sydney Morning Herald 24th November 2006)
---
Tickets:

General – $27.00 incl booking fee
Concession – $17.00 incl booking fee
Dinner & Show – $60.00 incl booking fee
Premium Dinner & Show – $75.00 incl booking fee
Drinks & Show – $46.00 incl booking fee
Additional information
| | |
| --- | --- |
| Ticket Type | General Admission, Concession, Dinner & Show – 6.30pm, Dinner & Show – 7.30pm, Dinner & Show – 8pm, Premium Dinner & Show, Drinks & Show |
Event Details
Date: 8 June 2019
Start time: 20:30
End time: 23:00
Venue: Foundry 616
Phone: 02 9211 9442
Email: info@foundry616.com.au