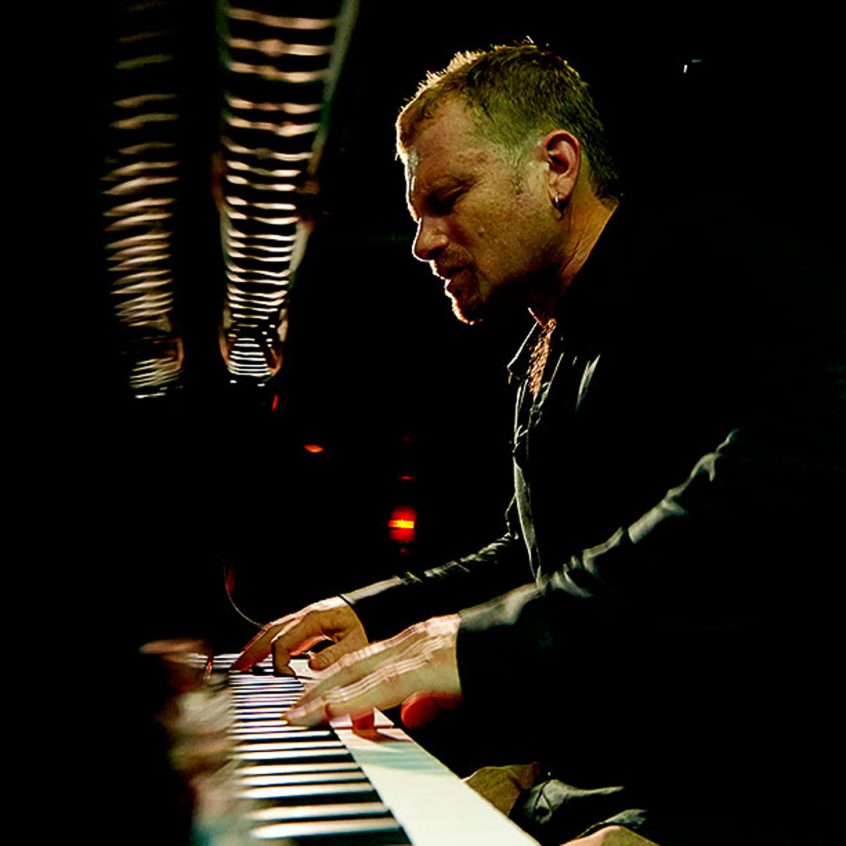 07 June Friday – Sean Mackenzie
$22.00 – $74.00
Friday 7th June, 2019, 8.30pm
Online booking is now closed. Please purchase tickets at the door.
Description
Sean Mackenzie's cultural immersion comes to Foundry616
Artists like composer, producer, pianist and percussionist Sean Mackenzie remind us that diverse cultures can be woven together to transcend difference and unite in peace and joy. Foundry guests will be taken on new journeys as Sean plays his latest compositions and music inspired by the indigenous beats of Brazil, Latin Americas, Africa, Asia and the European Gypsies.
Sean's eccentric, masterful piano, together with John Maddox's bass excellence and the formidable drumming of Keith Sullivan are set to again astound audiences at Foundry616 on Saturday 8th June, as the Sean Mackenzie Trio.
 Sean has composed, performed, recorded and toured internationally with a Who's Who of artists including Don Burrows, Dragon, the Queensland Philharmonic Orchestra, Epizo Bangoura, Afro Moses, Paul Jackson, Tommy Campbell, Jeff Andrews, Lava, Yamatake Carnival, Nikatsu Film Studios, Kiko Freitas and Lulo Reinhardt (great- nephew of Django Reinhardt), as well as numerous jazz, ethnic, pop and commercial artists.
 "The sheer joy of immersing ourselves in a different culture and being moved and surprised by unexpected turns in melodies of both music and language, are truly exciting experiences," says Sean. "It inspires us to think and feel outside our everyday experience and share in the fullness of life. From the peak of the Mt. Chincogan to the depths of the Baltic Sea."
---
Tickets:

General – $27.00 incl booking fee
Concession – $22.00 incl booking fee
Dinner & Show – $59.00 incl booking fee
Premium Dinner & Show – $74.00 incl booking fee
Drinks & Show – $45.00 incl booking fee
Additional information
| | |
| --- | --- |
| Ticket Type | General Admission, Concession, Dinner & Show – 6.30pm, Dinner & Show – 7.30pm, Dinner & Show – 8pm, Premium Dinner & Show, Drinks & Show |
Event Details
Date: 7 June 2019
Start time: 20:30
End time: 23:00
Venue: Foundry 616
Phone: 02 9211 9442
Email: info@foundry616.com.au