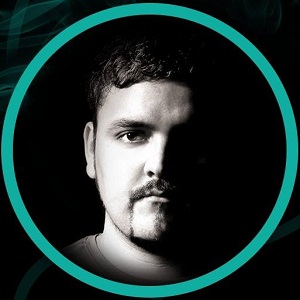 04 March Saturday – Trance Department (Adam Ellis & Daniel Kandi)
Product Description
Transendence Events Presents:
Trance Department (Adam Ellis & Daniel Kandi)
THE ARTISTS
▬▬▬▬▬▬▬▬▬▬▬▬▬▬▬▬▬▬▬▬▬▬▬▬▬▬
International artist Adam Ellis
Powerful, euphoric melodies and relentless energy are only some of the illuminative qualities that Adam Ellis contains within his own special blend of euphoric Trance, and his rising reputation as a natural born leader has become synonymous with the elite, international Trance fraternity within the last two years.
Born and bred in Sheffield, England, (where the first, legendary Superclub, Gatecrasher One, was born), his humble upbringing has culminated into the quintessential underdog story where hard work and driven ambitions have ultimately brought about huge successes within his short career.
International artist Daniel Kandi (Classics Set)
Daniel Kandi is a name well known by Trance enthusiasts around the world. A leading artist on world renowned labels such as Anjunabeats Daniel has delivered some powerful productions and remixes that have withheld the tests of time.
With a special Classics Set in store, prepare to be taken back in time to a different era in Trance with breathtaking productions and emotional breakdowns.
▬▬▬▬▬▬▬▬▬▬▬▬▬▬▬▬▬▬▬▬▬▬▬▬▬▬
THE LOCATION
▬▬▬▬▬▬▬▬▬▬▬▬▬▬▬▬▬▬▬▬▬▬▬▬▬▬
Foundry 616
616 Harris Street, Ultimo NSW 2007
Tucked away in the streets of Ultimo, Foundry 616 provides a space, perfect atmosphere and environment for what Trancendence set out to provide to their event goers. With the special touch of Trancendence production and fully stocked bar, you can be sure you'll be in for a memorable night and experience!
▬▬▬▬▬▬▬▬▬▬▬▬▬▬▬▬▬▬▬▬▬▬▬▬▬▬
ACCESS & TRANSPORT
▬▬▬▬▬▬▬▬▬▬▬▬▬▬▬▬▬▬▬▬▬▬▬▬▬▬
BOOTZ 'N' CATZ
For those of you who will also be attending the BOOTZ 'N' CATZ harbour cruise, you will be disembarking outside The Star once it is over, Foundry 616 is a 5 minute trip from this location via uber or cab which there will be plenty of outside The Star.
Foundry 616 is a
– 10 minute walk from Central Station
– 5 minute cab ride from Darling Harbour
By Train:
Take the train line and get to Central Station. Foundry 616 is a 10 minute walk towards Ultimo's TAFE NSW College Campus
By Taxi:
Taxi's will be running regularly throughout the night in the city, you will be able to get to Foundry 616 from any point in approximately 10 minutes
▬▬▬▬▬▬▬▬▬▬▬▬▬▬▬▬▬▬▬▬▬▬▬▬▬▬
ATTIRE
▬▬▬▬▬▬▬▬▬▬▬▬▬▬▬▬▬▬▬▬▬▬▬▬▬▬
Although the venue states there is no dress code we recommend you wear something smart casual to avoid any issues upon entry, standard jeans and a normal shirt for males and casual clothing for females, wear something comfortable so you can dance!
▬▬▬▬▬▬▬▬▬▬▬▬▬▬▬▬▬▬▬▬▬▬▬▬▬▬
TICKETS: BOOK NOW
▬▬▬▬▬▬▬▬▬▬▬▬▬▬▬▬▬▬▬▬▬▬▬▬▬▬
Early Bird – $38 + BF
First Release – $42 + BF
Second Release – $45 + BF
Final Release – $48 + BF
▬▬▬▬▬▬▬▬▬▬▬▬▬▬▬▬▬▬▬▬▬▬▬▬▬▬
Additional Information
| | |
| --- | --- |
| Ticket Type | General Admission, Concession, Dinner & Show – 7pm, Dinner & Show – 8pm, Premium Dinner & Show, Drinks & Show |
Event Details
Date: 4 March 2017
Start time: 20:00
End time: 23:00
Venue: Foundry 616
Phone: 02 9211 9442
Email: info@foundry616.com.au